From solar smart meters to low-impact beekeeping, a new generation of African entrepreneurs are using their ingenuity to bring equitable, climate-friendly solutions to some of the most disadvantaged communities.
As many as eight out of the 10 nations most at risk from climate change are in Africa. So, as wealthy western nations congratulate themselves for their climate leadership whilst deliberately undermining global climate action, innovators in some of the world's least developed countries are taking matters into their own hands.
I spoke to five of the pioneers behind five award-winning sustainability startups across the African continent. Each project is a winner of the SEED Awards, supported by the German Federal Ministry for the Environment (BMU) and the Government of Flanders. Founded by the UN and the International Union for Conservation of Nature, the awards recognize sustainable schemes across the global south, with winners receiving grants of between around $11,000 to $17,000, as well as customized support packages to take them beyond the start-up stage and scale their businesses for positive environmental, social and economic benefits.
SEED says every enterprise it has helped saves an average of 7,300 tonnes of CO2, generates more than 9,399 kilowatt hours of renewable energy, and has created more than 28 jobs.
Sustainable Buzz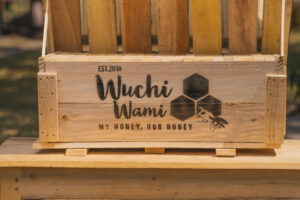 Zambia, in central Africa, is home to a form of traditional beekeeping in which hives are built from bark from the slow-growing miombo tree. So prevalent is the practice that almost 7.5 million of the trees are being felled every year, leading to biodiversity loss, soil erosion and negative impacts on local agriculture and the economy.